Inspirational Quotes about Life
<<< Page 1
I love each and every one of those moments in time when I read a great inspirational quotation that reveals another truth about life. Ok, you may have heard it before, but what it does is reaffirms in our mind the magnificence of our very existence.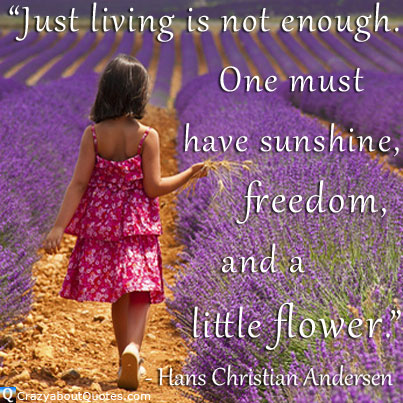 Our opportunity to live is now, make the most of your life, inspire others, use the power of your every thought to grow and help others to grow. Pursue and live your dreams.
Here we go. I hope you enjoy this collection of... 
17 Inspirational Quotes about Life


"We're all human, aren't we? Every human life is worth the same, and worth saving."
J.K. Rowling
"Life is the ultimate art form, and we are the creators."
- Lama Surya Das
"There are two things we as humans take for granted. That is health and time. When you have Motor Neurone you get told you have none left, then you realise what life is all about, what's important. There is no time to worry about death, or stress about things. Or petty things… money. There's no time. I'm humbled by the disease and I know what life is all about."
- Joost van der Westhuizen 
"Life can deal you an amazing hand. Do you play it steady, bluff like crazy or go all in?"  
- Joe Simpson - from 'Touching the Void'
"I still somehow feel that in this difficult life, we're loved."
- Bear Grills
"Just living is not enough. One must have sunshine, freedom, and a little flower."
- Hans Christian Andersen
"Every man has his secret sorrows which the world knows not; and often times we call a man cold when he is only sad."
- H. W. Longfellow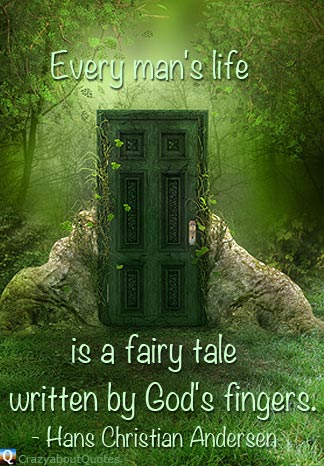 "Every man's life is a fairy tale written by God's fingers."
- Hans Christian Andersen
"Life itself is the most wonderful fairy tale."
- Hans Christian Andersen
"What I would view growing up is us and them. But when you go around the world thousands of times, that line where them begins, recedes further and further away until eventually the whole thing becomes us. And you get a sense of oneness that we're all in this together."
- Chris Hadfield
"To live is the rarest thing in the world. Most people exist, that is all."
- Oscar Wilde
"Forget yesterdays defeats and ignore the problems of tomorrow…. The saddest words you can ever utter are, 'If I had my life to live over'…"
- Og Mandino
"Do not let the hero in your soul perish in lonely frustration for the life you deserved and have never been able to reach. The world you desire can be won. It exists... it is possible.. it's yours."
- Ayn Rand
"The trick is to anticipate all the possible consequences of what you set out to do so that, if things go wrong, you are better able to stay in control."
- Joe Simpson - from 'Touching the Void'
"Extend to each person, no matter how trivial the contact, all the care and kindness and understanding and love that you can muster, and do it with no thought of any reward. Your life will never be the same again."
- Og Mandino
I hope you enjoyed these quotes about life I'll just leave you… again, with another great one from Marcus Aurelius...
"Dwell on the beauty of life. Watch the stars, and see yourself running with them."



Share this Page
<<< Page 1

Return to Home Page
from quotes about life