Inspirational Quotes about Life
>>> Page 2
Who do you go to for quotes about life? Those that have served humanity the most, those who have lived and loved life to the fullest, then given back. The great Mohandas Gandhi is a excellent example...

"My life is my message."
~
"We must be the change we want to see."


Sometimes it feels like life is testing us, asking questions of us. How much perseverance do you have? We all make mistakes and experience failure. In getting back on our feet it's the learning and growing that counts. We have to just keep moving forward, even if it seems like from scratch, one step at a time.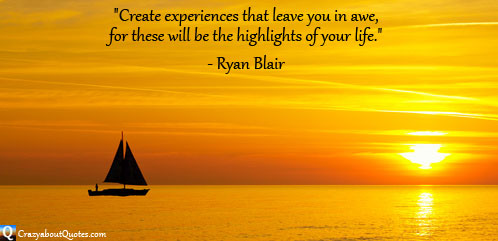 Here at crazyaboutquotes I've searched and compiled a Top 10 list of the best inspirational life quotes I could find that inspired me the most. I hope you will enjoy.
A Top 10 list
of Inspirational Quotes about Life


1:
"We make a living by what we get,
but we make a life by what we give."

- Winston Churchill 1874-1965:Prime Minister (1940-45 and 1951-55)



2:
"There is more to life than increasing its speed."

- Gandhi 1869 - 1948 : Leader of Indian independence



3:
"The purpose of human life is to serve
and to show compassion and the will to help others."

- Albert Schweitzer 1875-1965 : Theologian, philosopher and physician



4:
"Live this day as if it will be your last.
Remember that you will only find tomorrow on the calendars of fools."

- Og Mandino 1923 - 1996 : Author and speaker



5:
"Choose a job you love
and you will never have to work a day in your life."

- Confucius 551 - 479BC : Founder of Confucianism



6:
"Begin doing what you want to do now.
We are not living in eternity.
We have only this moment,
sparkling like a star in our hand …
melting like a snowflake.
Let us use it before it is to late."

- Marie Beyon Ray : Writer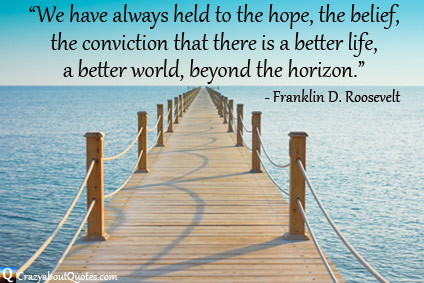 7:
"There are only two ways to live your life.
One is as though nothing is a miracle.
The other is as though everything is a miracle."

- Albert Einstein 1879 - 1955 : Theoretical physicist



8:
"I am part of all that I have met."

- Lord Alfred Tennyson 1809 - 1892 : Poet laureate



9:
"You will find as you look back upon your life,
that the moments when you have really lived
are the moments when you have done things in the spirit of love."

- Henry Drummond 1851 - 1897 : Evangelist and writer



10:
"All life is an experiment.
The more experiments you make the better."

- Ralph Waldo Emerson 1803 - 1882 : Poet, lecturer and philosopher


If these inspirational quotes about life haven't given you plenty to ponder over, then here is a quote from Brian Cox who is a particle physicist and has worked at CERN in Switzerland, home to the Large Hadron Collider, and birth place of the World Wide Web incidentally.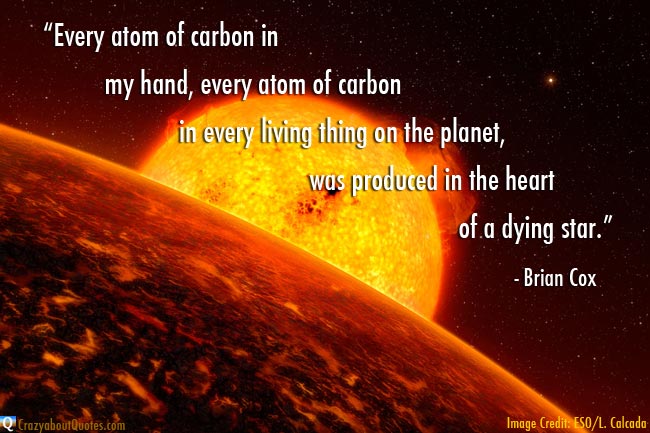 "Every atom of carbon in my hand, every atom of carbon in every living thing on the planet, was produced in the heart of a dying star." - Brian Cox 1968 - present : Particle physicist

In other words, we are made out of stardust! Pretty cool?
~
I'll just take you back now nearly 2000 years and leave you with this beautiful quote about life from Marcus Aurelius, who was portrayed by the late Richard Harris in Gladiator.

"When you arise in the morning,
think of what a precious privilege it is to be alive -
to breath, to think, to enjoy,
to love."

- Marcus Aurelius 121 - 180 AD
(Roman Emperor philosopher)





Share this Page
More life related pages for inspirational living...
---



Return to Home Page
from Quotes about Life




Thanks for visiting this quote about life page...