Jim Rohn Quotes
I suspect you're going to love these motivational Jim Rohn quotes. Jim spent most of his life mastering the art of motivation and personal development. So if you can absorb these words of wisdom into your heart and mind, your life will be richer for it.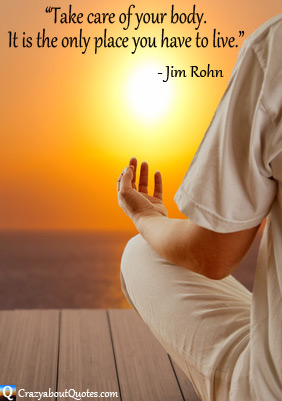 Profile: Jim was born in Washington in 1930, but grew up as an only child on a farm in Idaho.
At 25 he met his mentor John Earl Shoaff at a lecture he was giving and then joined his company the same year. This set Jim Rohn on a path of personal development which seen him become a millionaire by age 31.

He began his public speaking career in 1963, only after a friend asked him to tell his rags-to-riches story at a rotary club. It went down so well he continued with this career path and his motivational seminars went on worldwide for over 40 years.

Tony Robbins worked and was mentored by Rohn during the late 70s. Brian Tracy and Jack Canfield also credit Rohn for influencing their careers. He received an Award for excellence in speaking in 1985 and has written 17 books, audio and video programs. Jim Rohn died in 2009.

Enjoy this Top 10 list of
Motivational Jim Rohn Quotes

1:
"Happiness is not something you postpone for the future;
it is something you design for the present."

- Jim Rohn



2:
"Take care of your body.
It is the only place you have to live."
- Jim Rohn
3:
"I found with a few reading disciplines,
and a few disciplines of mind, and a few disciplines of activity,
that when exercised, can begin making all the difference in the world as to where you will arrive."

- Jim Rohn



4:
"The difficulties you meet will resolve themselves as you advance.
Proceed, and light will dawn,
and shine with increasing clearness on your path."

- Jim Rohn



5:
"Income seldom exceeds personal development."

or

"What you become directly influences what you get."

- Jim Rohn

6:
"If you spend five minutes complaining,
you have just wasted five minutes. If you continue complaining,
it won't be long before they haul you out to a financial desert
and there let you choke on the dust of your own regret."

- Jim Rohn



7:
"Formal education will make you a living;
self-education will make you a fortune."

- Jim Rohn



8:
"Ideas can be life-changing.
Sometimes all you need to open the door is just one more good idea."

- Jim Rohn



9:
"If you are not willing to risk the unusual,
you will have to settle for the ordinary."

- Jim Rohn



10:
"The worst thing one can do is not to try,
to be aware of what one wants and not to give in to it, to spend
years in silent hurt wondering if something could have materialised
- never knowing."

- Jim Rohn
'Look Inside' Jim's work on Amazon...
Hope you enjoyed these quotes, here's a few handpicked selections of
what's popular, value for money, and getting good reviews on Amazon.
One more Jim Rohn quote definitely worth highlighting...
"Learning is the beginning of wealth.
Learning is the beginning of health.
Learning is the beginning of spirituality.
Searching and learning is where the miracle process all begins."

- Jim Rohn



Share this Page
Related pages you may like...
---

Return to
Motivational Quotes Timeline
from Jim Rohn quotes