Zig Ziglar Quotes
With a great name like this you need to be good at what you do. Zig is a master of motivation so I know these Zig Ziglar quotes are sure to inspire and motivate you.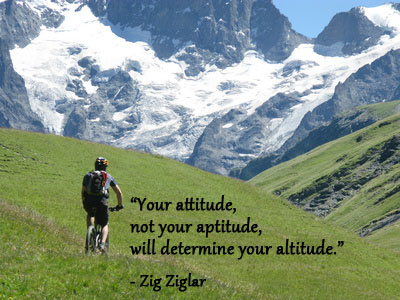 Profile: Born 1926 in Coffee County, Alabama. Hilary Ziglar was the 10th of twelve children. He married at 20, then worked as a salesman in a succession of companies.

It wasn't until 1970 at the age of 44 he went into motivational speaking full-time and took on his nickname Zig. In 1972 Zig Ziglar got saved and became a follower of Jesus Christ.
Zig Ziglar has travelled the world teaching his philosophy and has received several awards from the National Speakers Association. He has also written more than 29 sales and motivational books, including his best selling See You At The Top.
Zig died 28th Nov 2012 after a bout of pneumonia. His family can celebrate his life knowing the positive impact he has made on the lives of others.
A Top 10 list of
Motivational Zig Ziglar quotes



1:
"People often say that motivation doesn't last.
Well, neither does bathing - that's why we recommend it daily."

- Zig Ziglar



2:
"If you can dream it, then you can achieve it.
You will get all you want in life
if you help enough other people get what they want."

- Zig Ziglar



3:
"If you learn from defeat, you haven't really lost."

- Zig Ziglar



4:
"Positive thinking
will let you do everything better than negative thinking will."

- Zig Ziglar
5:
"It was character that got us out of bed, commitment that moved us into action, and discipline that enabled us to follow through."
- Zig Ziglar
6:
"Success is the maximum utilisation of the ability that you have."

- Zig Ziglar



7:
"Sometimes adversity is what you need to face
in order to become successful."

- Zig Ziglar



8:
"People don't buy for logical reasons. They buy for emotional reasons."

- Zig Ziglar



9:
"Others can stop you temporarily -
you are the only one who can do it permanently."

- Zig Ziglar



10:
"You were born to win, but to be a winner, you must plan to win,
prepare to win, and expect to win."

- Zig Ziglar
Take a 'look Inside' Zig's Work on Amazon...
---

This is the sort of book that makes a great gift; having said that it sits by my bedside and is one of my favourite quotation books.

Even though I work with quotes everyday I still like to wake up to an inspirational quote!
---
Other related authors from this era you may like...
---