Inspirational Quote of the Day
World Tour: Week 7 (France)
A selected week from earlier in our quote of the day world tour...
We've moved on this week to France folks. There are many great authors to choose from so we'll be staying all week!
Selected previous weeks...
4 | 3 | 2 | 1 :) Quote for Today 


"To give thanks in solitude is enough.
Thanksgiving has wings and goes where it must go.
Your prayer knows much more about it than you do."
- Victor Hugo 1802 - 1885 : French novelist and poet
Image of the Week...
Desktop only: Click on this picture below then expand (top right) for the full effect.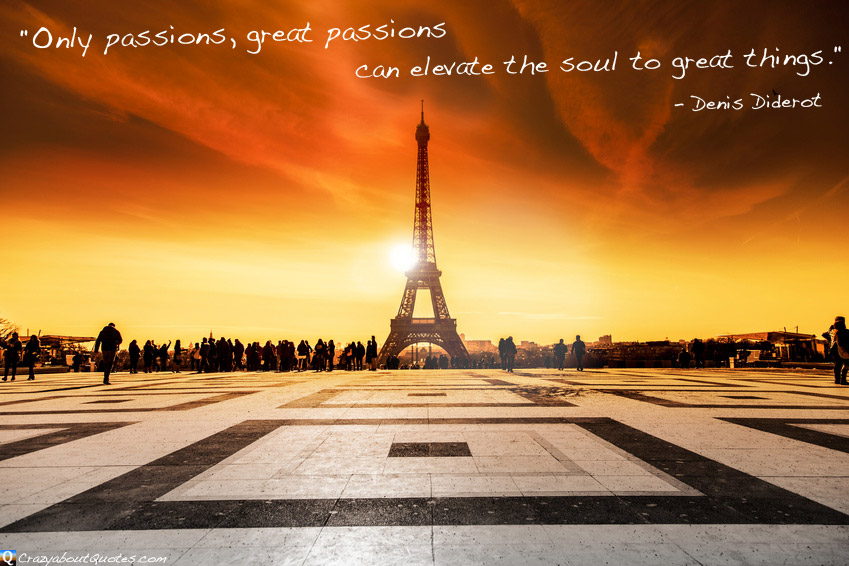 Our location for inspiration this week is of course Paris.
"Only passions, great passions can elevate the soul to great things."
- Denis Diderot 1713 - 1784 : French philosopher and writer



Share this Page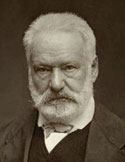 Our featured famous person is:
Victor Hugo
Victor Hugo is one of France's greatest writers and poets, best known for writing Les Misérables and Notre-Dame de Paris (The Hunchback of Notre Dame).
Hugo was born in France in 1802 but lived in exile in Brussels and Guernsey from 1851 to 1870, during which time he wrote Les Misérables. He returned to France the hero and re-entered politics working for social and political change.
Hugo died aged 83 in 1885 and was given hero's funeral attended by over 2 million people. More Victor Hugo quotes

"Fortune favours the prepared mind."
- Louis Pasteur 1882 - 1895 : French scientist

"Impossible is a word to be found only in the dictionary of fools."
Napoleon Bonaparte 1769 - 1821
French military and political leader


"Life is thickly sown with thorns,
and I know no other remedy
than to pass quickly through them.
The longer we dwell on our misfortunes,
the greater is their power to harm us."
- Voltaire 1694 - 1778 : French writer and philosopher


"The most courageous act is still to think for yourself. Aloud."
- Coco Chanel 1883 - 1971 : French fashion designer


"To love another person is to see the face of God."
- Victor Hugo 1802 - 1885
French novelist and poet


"If you would be a real seeker after truth,
it is necessary that at least once in your life you doubt,
as far as possible, all things."
- Rene Descartes 1596 - 1650
French philosopher, writer and mathematician
---
We'll be coming through a city near you soon,
so sign up on the form at the end or
subscribe using RSS and you won't miss a thing.

You can also follow this world tour of quotes on... 

Check out where we've been so far...
Selected previous weeks...
4 | 3 | 2 | 1 :) Quote for Today 
Inspirational Quote of the Day sent to your Inbox
It's free. Sign up here and you won't miss a thing 

Return to Home Page
from quote of the day




Top of Page