Inspirational I Love You Quotes
Fill your heart up to the brim with these beautiful, I love you quotes, and may they stay with you a long time after you read them.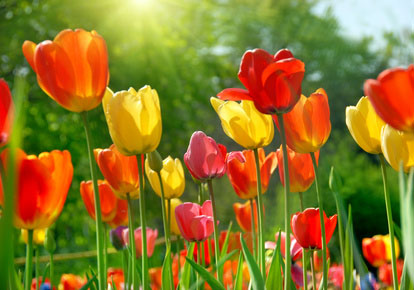 I'm just finishing this page off in a coffee shop in Bangor, Northern Ireland, where Van Morrison's Crazy Love has just been playing on the radio. Damn, I love that song.
I love those moments in time when you are where you want to be, doing what you want to do and a special song comes on out of the blue to just pull everything together perfectly.
Anyway, I hope you enjoy these I love you quotes, put on your own favourite love song to set the mood! Music really does give an edge to every moment in life.

A Top 10 list of I Love You Quotes


1:
"I love you, not for what you are, but for what I am when I am with you.
I love you not only for what you have made of yourself,
but for what you are making of me.
I love you for the part of me that you bring out."

- Roy Croft : Poet



2:
"Do I love you because you're beautiful,
or are you beautiful because I love you?"

- Oscar Hammerstein 2nd 1895 - 1960 : Songwriter and producer



3:
"To say 'I love you' one must first be able to say the 'I'."

- Ayn Rand 1905 - 1982 : Writer and philosopher



4:
"If somebody says 'I love you' to me,
I feel as though I had a pistol pointed at my head.
What can anybody reply under such conditions
but that which the pistol-holder requires?
'I love you too'."

- Kurt Vonnegut 1922 - 2007 : American writer



5:
"When I say, 'I love you,'
it's not because I want you or because I can't have you.
It has nothing to do with me.
I love what you are, what you do, how you try.
I've seen your kindness and strength.
I've seen the best and the worst of you.
And I understand with perfect clarity exactly what you are.
You're a hell of a woman."

- Joss Whedon 1964 - present : Screenwriter and filmmaker
6:
"Some people never say the words 'I love you'.
It's not their style to be so bold.
Some people never say those words: 'I love you' but,
like a child, they're longing to be told.

- Paul Simon 1941 - present : Singer-songwriter



7:
"It's very difficult for me to say 'I love you'
but to sing "I love you' for me is easier.

- Neil Diamond 1941 - present : Singer-songwriter



8:
"I want someone who is open-minded,
dedicated to whatever she is doing
and isn't afraid to say I love you.
As for looks, she shouldn't have three heads.
I want a regular human being."

- Kevin Eubanks 1957 - present : Jazz musician



9:
"God proved His love on the cross.
When Christ hung, and bled, and died,
it was God saying to the world, 'I love you'."

- Billy Graham 1918 - present : American evangelist



10:
"I've always travelled with a picture of my daughter from 1989,
her kindergarten picture, that has 'I love you, Daddy' written on it.
She's always made fun of me because I never changed that picture out.
It's like my resistance to her getting older.
It was the first thing she'd ever written to me
and it means the world to me."

- Kiefer Sutherland 1966 - present : Actor and producer



Hope you enjoyed these I love you quotes.
Thanks for visiting.
Related page you may like...

Return to Love Quotes Page
from I Love You quotes