Rhonda Byrne Quotes
This is a collection of Rhonda Byrne quotes who is the creator of The Secret and follow up books The Power and The Magic.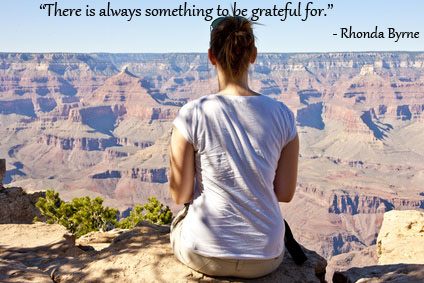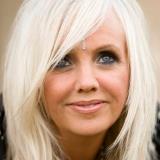 Profile: Born in 1951 in Australia, Rhonda worked in film and television production.

In 2004 her father died, and her daughter then gave her a book by Wallace D. Wattles The Science of Getting Rich which inspired her to dig deeper into the Law of Attraction theory, which is the idea that you can attract into your life any changes you desire by altering your thought patterns.
Inspired by this idea Rhonda Byrne went on to create The Secret film which was a phenomenal success in 2006 and was turned into a book, she was on the Oprah Winfrey Show in 2007 with four of the teachers of the Law of Attraction that appeared on the film, the book currently has over 20 million copies in print.
A Top 10 list of
Rhonda Byrne quotes
1:
"The secret is that you have the key.
The key is your thoughts and feelings.
And you have been holding the key in your hand all of your life."

- Rhonda Byrne




2:
"Life doesn't just happen to you;
you receive everything in your life based on what you've given."

- Rhonda Byrne




3:
"What you are thinking now is creating your future life….
…What you think about the most or focus on the most,
is what will appear as your life."

- Rhonda Byrne




4:
"One person in joy
brings so much joy to the world
through the magnificent matrix of our universe.
The power within each of us is unfathomable
when focused in the direction of all good for all."

- Rhonda Byrne




5:
"You are the one who calls the law of attraction into action,
and you do it through your thoughts."

- Rhonda Byrne


6:
"To use the law of attraction to our advantage,
make it a habitual way of being, not just a one-time event."

- Rhonda Byrne




7:
"Every night before you go to sleep, give sincere thanks for the day.
Then intend your next day to be joyous, effortless, and wonderful."

- Rhonda Byrne




8:
"The law is infallible and precise, and it says that
your dominate thoughts and feelings will return to you as your life."

- Rhonda Byrne




9:
"When you tend to your joy and do what makes you feel good, you are
a shining example to every child and every person in your life."

- Rhonda Byrne




10:
"You are a spiritual being.
You are energy, and energy cannot be created or destroyed
- it just changes form.
Therefore the pure essence of you has always been and always will be."

- Rhonda Byrne


Customer Reviews and a 'Look Inside' on Amazon...

All these Rhonda Byrne quotes are taken from her book The Secret.
So it seems appropriate to leave you with this last quote.
"With all that I have read and with all that
I have experienced in my own life using The Secret,
the power of gratitude stands above everything else.
If you only do one thing with the knowledge of The Secret,
use gratitude until it becomes your way of life."

- Rhonda Byrne



Share this Page

Other pages related to Rhonda Byrne you may like...
---

Return to
Timeline of Motivational Quotes
from Rhonda Byrne Quotes